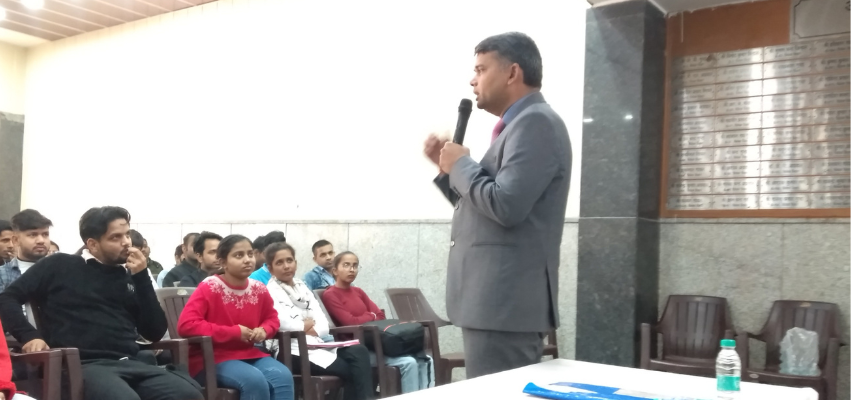 Cyber Security Awareness– Nehru Yuva Kendra Sangathan
---
With the increase in online activities, the number of cyber frauds has also increased, and the youth is the most vulnerable to such attacks.
People today are tech-savvy and spend most of their time online. And hackers are well aware of this. They keep coming up with new ways to fool people.
Hence it is of utmost importance to educate people about various cyber threats and how to avoid them.
With this concept, Nehru Yuva Kendra Sangathan, Central Delhi, organized a one-day workshop on 18th December 2022 with me as the keynote speaker under the supervision of the Govt of India.
It was a great honor for me to get a chance to share my expertise for the benefit of society.
I discussed various cyber frauds, social media frauds, preventive measures that can be taken, and how to become a cyber security professional.
It was a highly interactive session and ended with a Q&A round.
It was an overwhelming experience, and I thank all the attendees for their active participation and enthusiasm and hope they will implement the security tips in real life.